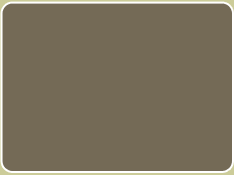 Buying A Puppy...(some small print)

Tiny Teacup Imperial Shih Tzu Puppies for Sale from Fabulous Finds Shih Tzu in  Beautiful Hillsboro, Illinois at find-a-shih-tzu.com

If you are interested in reserving a puppy, I will place it on hold for you for 48 hours pending deposit and a signed puppy contract (or the total amount plus the shipping fee (if shipping) and a signed puppy purchase contract. Puppies purchased as pets will be sold for the sales price plus the applicable Illinois sales tax. Every new owner will also be required to pay a $15 microchip transfer fee. I accept credit cards through paypal or square (3 1/2 % fee applies), US Postal money orders, certified bank checks or cash. If you reserve your puppy when he is under 4 weeks old, the total amount is due by the time your puppy is 8 weeks old. If you live a good driving distance from us but do not want to ship your puppy, we can meet you at a half way point or deliver it for an additional fee, (approx. .35 - .45 per mile each way) to cover our expenses (depending on distance and time). If you would like to fly in to pick up your puppy, we will meet you at Lambert International Airport in St. Louis for $50.

Shipping for puppies in the US is $285 which includes a shipping & training crate, food dish, food, AKC microchip and travel identification tag listing chip number for puppy identification, health certificate and vaccination record.  On occassion, two similar age puppies can be shipped in the same crate for the same or almost the same fee as shipping one puppy.

If you are taking delivery of your puppy in person,  I have several purchase packages available (CLICK HERE TO SEE PACKAGE OPTIONS).  All Puppies go home with a sample pack of Nutri Source puppy food, a puppy informational care booklet, a  blanket or toy with the mother's, siblings' and our scent on it, treats and a puppy chew. We exclusively feed and recommend Nutri Source small breed puppy food and strongly request you do too. You can purchase a 35 lb bag of Nutri Source food from us for $50.00.  We also have a 18 lb bag for $27 and a 6.6 lb bag for $15.
Every Puppy we sell will be enrolled in the American Kennel Club's Companion Animal Recovery Service.  This registers your pet's microchip into a national database which will help identify him and return him to you if he ever becomes lost or stolen.  It is a great theft deterrent and great peace of mind for  the life of your pet.  You will receive a wallet card with your pet's microchip number and a collar tag in the mail.  The cost for this service is $15 and will be due at puppy pick up

Our puppies are all sold as pets with limited AKC Registration. We do offer full AKC registration starting at $300 ( Depending on the puppy), to small, in home pre-approved breeders or show homes.


Fabulous Finds Shih Tzu

Ron & Sheila Spaeth

Hillsboro, Illinois

Call or text 618-322-3220