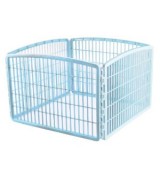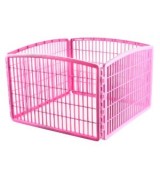 PUPPY PACKAGE OPTIONS

We try to make your puppy buying experience convenient and pleasant

DON'T TAKE A NEW PUPPY HOME WITHOUT HER NUTRI SOURCE

    The most important item you can take home with your new puppy is a bag of Nutri Source Small Breed  puppy food.  Your puppy has been eating it since she was about 4 weeks old. The puppies love it. It is stressful enough to transition into a new home without changing something as important as their food.  Feeding them what they are thriving on is a sure way to make that transition easier for them.

    I am very impressed with the Nutri Source lines of dog food. It is a family owned business with products made right here in the United States. My dogs love it, it is packed with nutrition and vitamins and minerals. Shih Tzu can be food sensitive at times, and the quality of their coat and general well being reflects the quality of the food you feed. I have been feeding this food for about 4 months now and several issues I have seen with my dogs on Royal Canin have completely cleared up while they are eating Nutri Source. My

    We offer our customers a 35 lb bag of the food she is eating now for $50.  We have smaller bags available starting at $15. The pet food keeps up to a year in a sealed container. You can also find Nutri Source Pet Foods at small mom and pop retailers or visit www.nutricourcedogfood.com to see who carries the food in your area.

YOUR PUPPY WILL COME TO YOU IMPLANTED WITH A MICROCHIP

    Each of my puppies is implanted with a tiny microchip that will help to identify your pet if she ever becomes lost or stolen.  The microchip is about the size of a grain of rice and is implanted between their shoulder blades. Each microchip has a unique number that allows you to permanently ID your pet. If she should ever become missing, many breeders and most vets and animal shelters have a special scanner that scans your pet almost like a scanner at the grocery store. Your pet's chip is registered to me as the breeder. When you purchase a puppy from me, there is a one time fee ($15) to transfer your pet's chip to into your name. The $15 fee enrolls your Fabulous Finds Shih Tzu into the American Kennel Club's companion animal recovery program (CAR). This is a great theft deterrent plus provides you with proof of ownership.   If you plan to travel with your pet on an airplane, crate ID tags with microchip numbers are available for an additional $2.00. These items provide you quick access to the pet recovery network and your pet's personal number is always available to you.

PACKAGE A - CHOW & CHIPS PACKAGE $65

**This includes a big bag of food (35 lb), Deluxe lifetime microchip registration with a key and wallet tag or crate tag & a bag of tiny puppy biscuits.

PACKAGE B - WELCOME HOME PACKAGE $90

**This package includes most everything your new puppy will need when you bring him home, all for one low price.

Pet Carrier training crate

Pet Bed it can fit inside the crate or outside the crate & is washable

Water Bottle  a 32 oz bottle with spring that can be used with a crate or  an exercise pen

Educational or Chew Toy, Puppy Treats, & bows

Fleece Toy

Rotating Teeth Coat Comb

Rotating Teeth Face Comb

Deluxe Lifetime Microchip Registration

18 lbs of Nutri Source Puppy Food

(Add $10 to the package price and you will also receive a bottle of tearless puppy shampoo and a bottle of awesome tropical puppy conditioner,plus two FREE non-slip puppy bowls--if you would like to add a collar and leash to this deal, add another $5.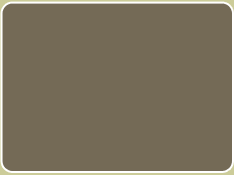 Contact us today at 217-537-3220 or email us at findashihtzu@yahoo.com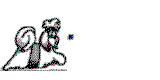 Fabulous Finds Shih Tzu

Hillsboro, Illinois 62049

217-537-3220 or (cell) 618-322-3220

findashihtzu@yahoo.com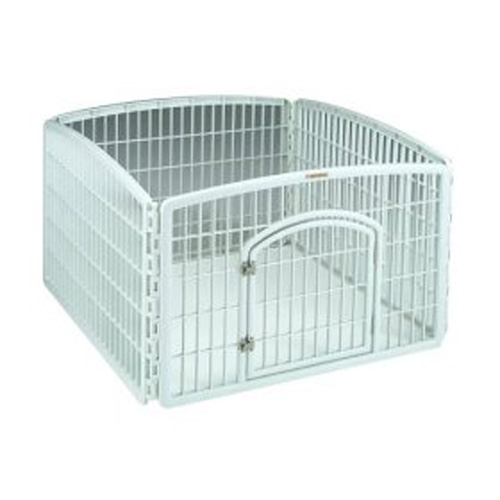 Create a Safe Puppy Area--Great for Training or Travel

Commercial Grade Plastic 3 ft x 3 ft Portable Puppy Exercise Pens with a door--$70--easy to set up, take down and clean. .They are lightweight which makes them a breeze to take with you (to the park, one at the kids sports games, beach, camping -- wherever-- plus they have rubber tips on the corners to protect your floor--can be used indoors or out.   These also work great while you are at work to create a safe puppy environment--you can put a puppy pad in the corner, add a little bed, some toys and food and water (the bottles will attach to the side of this pen) and your puppy will have his own little area while you are away.

For your convenience, buy here for $65 & save on shipping charges or combine the pen with a laminated exercise pen underpad to create the perfect safe puppy area for the package price of $80.

Commercial Grade

Exercise Pen

You can purchase all of these items

from us individually for the following prices:

Pet Carrier $23

35 lbs Nutri Source Small Breed Puppy Food - $50

18 lbs Nutri Source Small Breed Puppy Food - $27

6.6 lbs Nutri Source Small Breed  Puppy Food - $15

Deluxe Lifetime Microchip Registration - $20 (transfers the microchip into your name and also comes with a card for your keychain or pet carrier that lists the microchip number and a toll free number to report your pet if it becomes lost).

Commercial Grade Plastic 3' x 3' Puppy Exercise Pen With Door (IN WHITE ONLY) - $65

Combo Underpad with Exercise Pen $80

WITHOUT DOOR AVAILABLE IN BLUE OR PINK - $60

($75 WITH PAD)

Laminated Absorbent Exercise Pen Underpad $20

Pet Bed $15 large (green crate) small ($12) blue crate

32 oz Water Bottle $8 (Great for Crate Training and Everyday Use)

Small Travel Water Bottle $5 (Great for trips in the car)

Rotating Teeth Face or Coat Comb $6 each SET $12

8 oz Puppy Food and Water Dishes (with a non slip rubber base) $6.00 per set

Puppy Educational or Kong Toys $6

Tiny Sized Puppy Training Biscuits $2 bag

Nutri Source Puppy Soft Chicken Treats $3 Bag AWESOME!

Puppy Shampoo or Tropical Conditioner $6 each (The right shampoo and conditioner can help keep your pet's coat in shiny shape and this stuff smells awesome long after the bath).

Pet Collar & Leash Set $10

Puppy Harness $8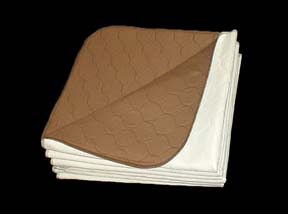 Laminated Absorbent

Exercise Pen Underpad

Underpads protect your floor when potty training your puppy--and later on make a great throw to protect your vehicle seats or furniture where you pet rests. Underside is laminated for a waterproof barrier and top side absorbs liquids. Machine washable and dryable.  Can be purchased here for $20 each or 2/$36.



Now Available in Blue or Pink without door for $60 each

Rotating Teeth

Face or Coat Combs, $6 Each