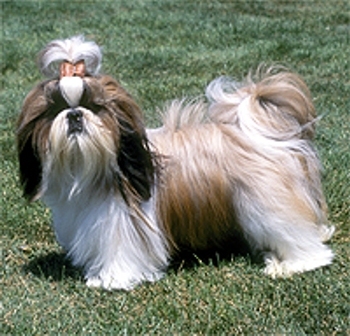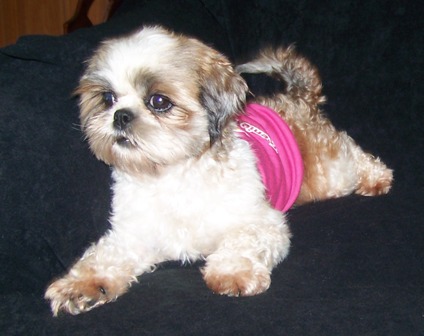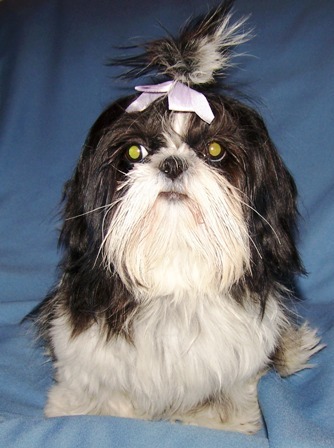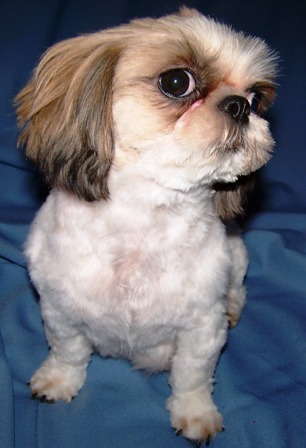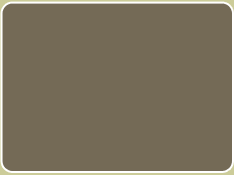 Contact us today at 217-537-3220 or email us at spaeth @ hughes.net.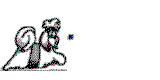 Fabulous Finds Shih Tzu

Hillsboro, Illinois 62049

217-537-3220 or (cell) 618-322-3220

findashihtzu@yahoo.com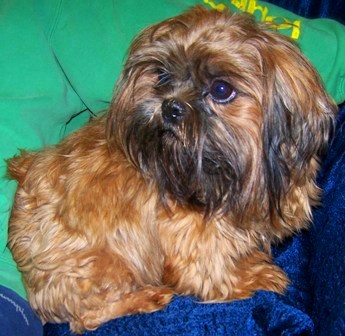 Meet Tangi, our gorgeous solid red girl with a black muzzle and black tips on her ears.

This is Zoey, my son Logan's little teacup girl.

Meet Allie McBeal, a spunky imperial female that actually "talks" to you. She's got a beautiful coat with a full saddle and a nice deeper red and white color. I call her my little show girl-she has short legs, cobby body and a proud little prance.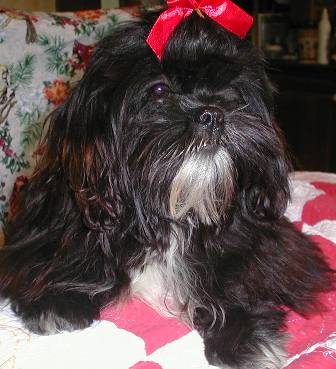 This is Emily, our solid black imperial female mom. Her dad is Rogue.

This is Beauty,--a gorgeous imperial  teacup red and white girl.  In this pic, she is sporting her new bikini t-shirt. Beauty has beautiful small puppies.

Maggie is a beautiful happy go lucky shih tzu that never has a bad day and never meets a stranger. She has gorgeous healthy highly intelligent babies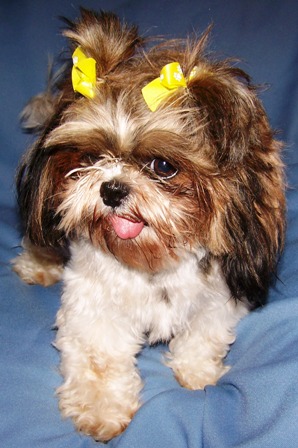 Sapphire is cute as a button and plays like a toddler.  She absolutely loves, loves, loves toys.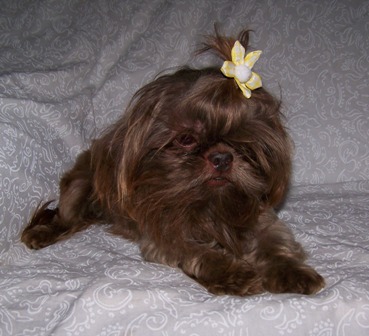 Meet Bonnie Blue, our simply fabulous little 6 lbs of solid shih tzu dark chocolate momma.  She is as sweet as can be, and loves to snuggle.

BB is a standard shih tzu with a full saddle and a sweet expression.  She is champion sired and damed--what an awesome pedigree!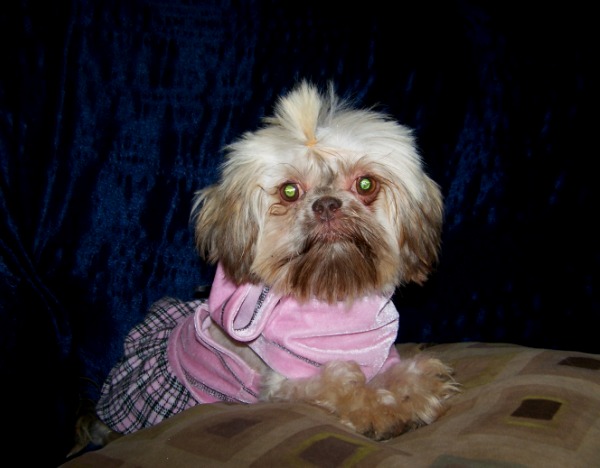 Meet Lilly, our super sweet, super smart cream liver teacup girl.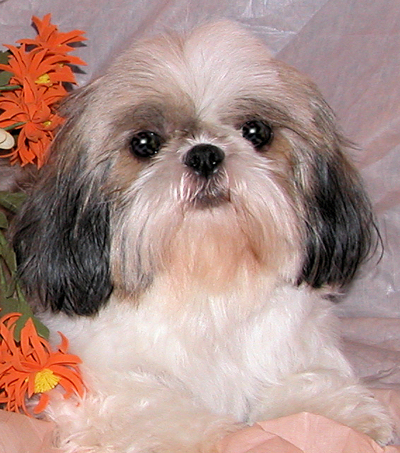 Gracie is a happy go lucky little brindle silver girl.  She never meets a stranger and loves to be wherever I am. She produces sweet little imperial and teacup puppies.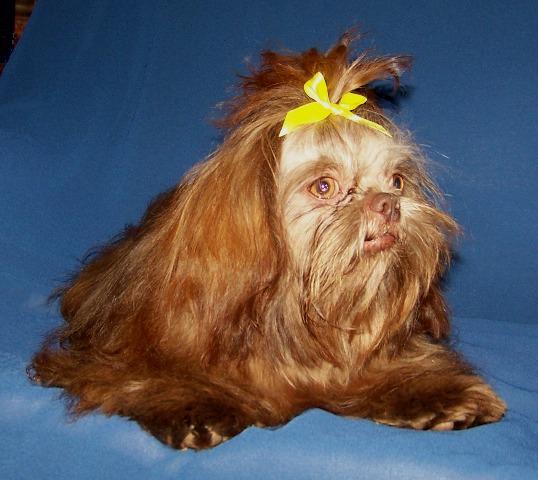 Introducing Hannah, a sweet little momma who loves, loves loves to play. She is loving, loyal and smart and has the cutest little babies.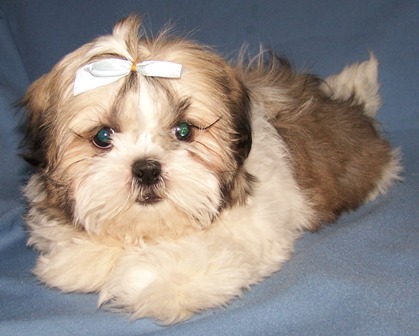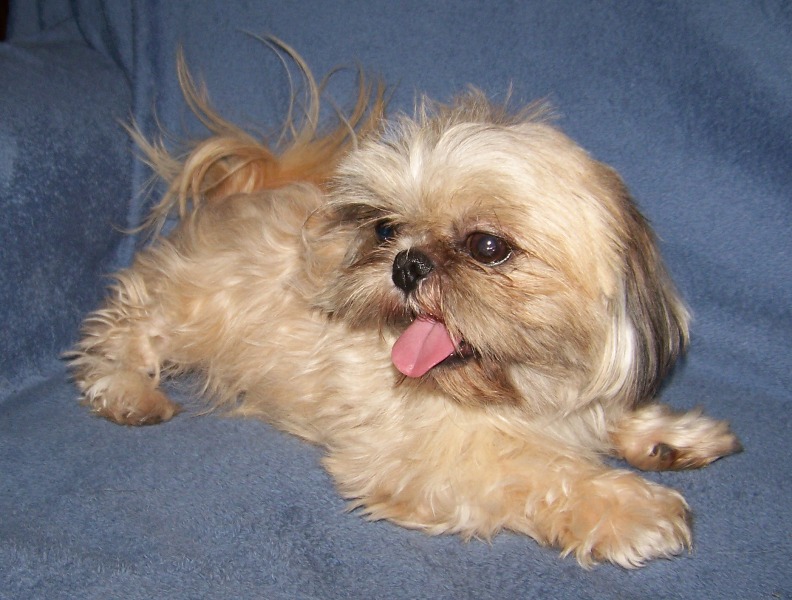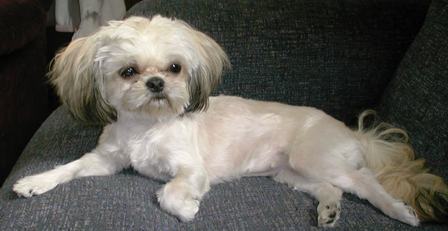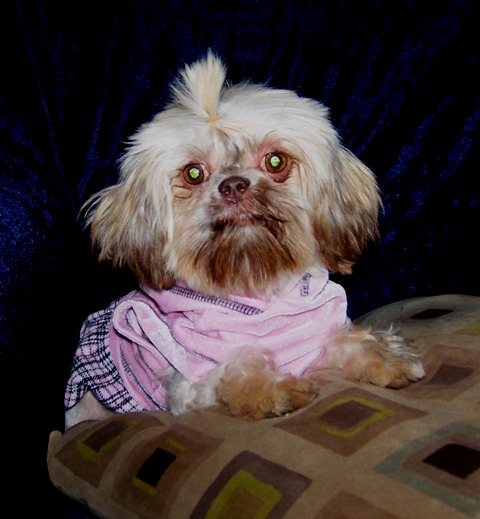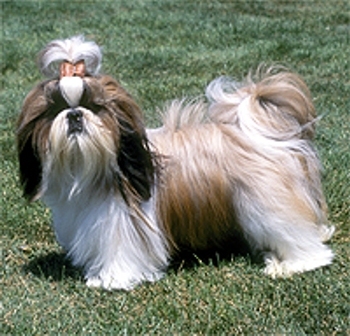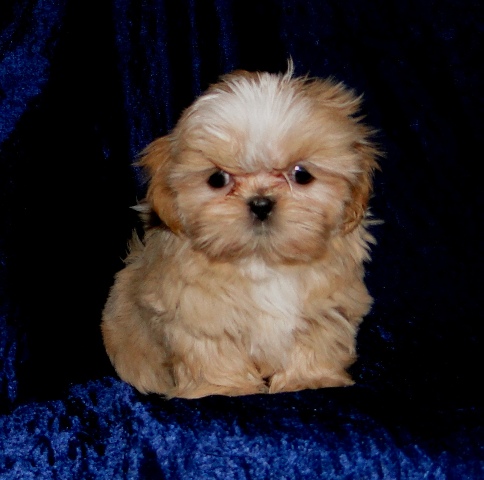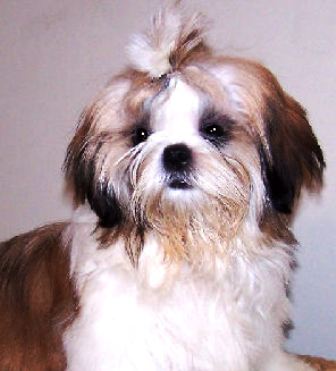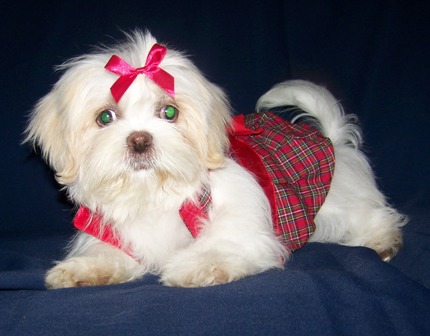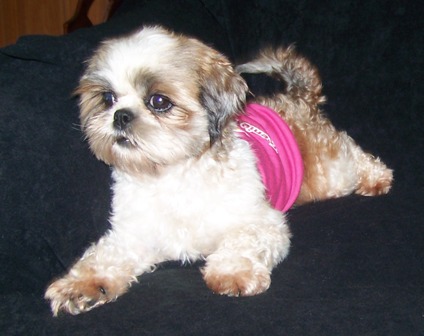 Meet Ruby Tuesday, one of our newest mommas. She and Rico have a litter with one little girl and several beautiful boys that will be ready in May.